Our Travels

On Eagle's Wings visits a community only after being invited by members of that community.

In recent years, our ministry has served over 20 communities in northern Alberta, northern Saskatchewan, the Northwest Territories, Nunavut, northern Ontario, and northern Québec. Our ministry bases are in Edmonton, Yellowknife, and Fort McMurray.

Each year, our staff and Board members also travel in the US as part of our AGM.

Northwest Territories & Nunavut

The Northwest Territories and Nunavut are two of Canada's three territories; they home to the northernmost communities. While this means they have stunning sights and beautiful people of various indigenous cultures, the remote and isolated nature of these places also contribute to fewer posts of professional clergy. In addition to holding annual Bible Camps, On Eagle's Wings works with its ecumenical partners to help train lay people for leadership throughout the North.


Northern Alberta & Saskatchewan

Isolated communities lie within Canada's provinces as well, and they are often only accessible by plane, boat, or winter roads. Our friendships with communities in Alberta and Saskatchewan are treasured connections that often present opportunities for a shorter travel distance for our Canadian volunteers who teach Bible Camps.


Follow the white line to see where one of our volunteer teams went in 2018

Shape Divider - Style mountains
Powered by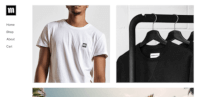 Create your own unique website with customizable templates.